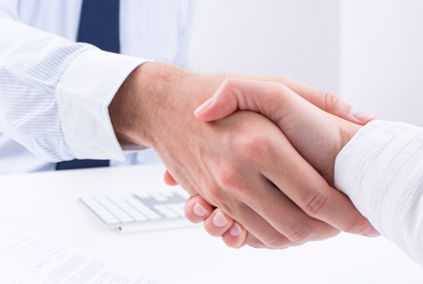 Charlotte Small Business Lawyer
Incorporation and Business Law
The Mendini Law Firm has over 20 years of experience assisting small businesses throughout all phases of their corporate life cycle. Our goal is to offer legal counsel that is timely, comprehensive and cost-effective, so you can focus your resources on operating your business. After working with clients on business formation, we can continue to consult on an as-needed basis, offering advice and representation designed to help you achieve success and manage risk over time.
We pride ourselves in establishing ongoing relationships with small business owners throughout the communities of Charlotte, Huntersville, Gastonia, Concord and across the State of North Carolina. Our clients have included those in such diverse industries as home construction, consumer finance, and hospitality. With over 23 years of experience, attorney Jon Mendini and The Mendini Law Firm stand ready to help you achieve success today.
North Carolina Corporate Formation
Our relationship begins with helping you select the right corporate form for your new business. This decision will impact your organization long-term, so you want to have complete confidence you have chosen correctly. We will help you review your options so you will feel confident in choosing the best structure for your organization. Common business entities include:
"C" Corporation
"S" Corporation
Limited Liability Company (LLC)
Professional Limited Liability Company (PLLC)
Professional Association
General Partnership and Limited Liability Partnership
We can easily handle the nuts and bolts of corporate formation: filing articles of incorporation, establishing a Taxpayer ID, drafting any necessary partnership or shareholder agreements and advising on corporate bylaws and other necessary elements. What makes us different is how we take the time to learn about you and understand your business goals, concerns, and potential liabilities. Making sure you, you new business and your family are protected is what we do. Making the process faster, friendlier and less intimidating is how we excel.
Start-ups face many decisions regarding employment law, contractor agreements, asset ownership or transfer, insurance coverage and risk management, among others. We consult with you individually on each of these matters so business owners and partners can rest assured that they have made the best decisions for their organization.
Business Operations and Transactions
When your business is up and running, the Mendini Law Firm is available as for consultation on an as-needed basis. As your business law firm, we advise on strategic planning, risk management, employment law issues, and matters involving the transfer of real estate and other company assets. We're here to help you build and maintain your business, today and tomorrow. We can also structure plans for business transitions including succession of ownership and dissolution.
As a trusted advisor and business law attorney, Jon Mendini has been welcomed by numerous North Carolina companies as a key partner of their management teams. Contact us at (704) 553-8370, via e-mail at [email protected], or through our online form for a consultation about how The Mendini Law Firm can help you start and grow your business the right way.