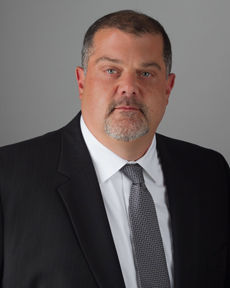 Charlotte Attorney Jon Mendini
Jon Mendini was born and raised in Charlotte, NC, where he has practiced law since 1991. After graduating from Charlotte Catholic High School in 1984, he attended the University of North Carolina at Charlotte, where he earned a B.A. in Political Science in 1988. He received his Juris Doctor degree in law from the University of South Carolina School of Law in 1991.
Jon founded The Mendini Law Firm to bring his personal approach to the legal needs of families and businesses. He uses his experience to benefit clients by making legal processes efficient, cost-effective, and easily understandable. Whether you plan to make a will, start a business or buy a new home, he will guide you through the steps necessary to meet your goals. Above all, Jon values a common-sense, collaborative approach to law. His greatest satisfaction comes from working in partnership with his clients to accomplish common goals. For Jon, a job well done means avoiding costly delays and unnecessary disputes among family members, business associates, or real estate clients.
Jon's practice as a business lawyer and estate planning attorney is centered in Charlotte, Mecklenburg County, and the surrounding region. He also takes pride in serving clients across the great State of North Carolina through his well-established real estate law practice.
Contact The Mendini Law Firm today to find out how Jon Mendini can put his years of experience and common sense approach to the law to work for you.
Education
University of South Carolina School of Law, J.D., 1991
University of North Carolina at Charlotte, B.A. (Political Science), 1988
Charlotte Catholic High School, 1984
Admitted to Practice
North Carolina General Court of Justice
United States District Court, Western District of North Carolina
Professional Affiliations
26th Judicial District (Mecklenburg County) Bar
The North Carolina State Bar
North Carolina Bar Association